The most go-to pieces in a woman's wardrobe are the single-piece ones because you can pair them with anything. Literally anything. From shalwars to palazzos to jeans, one-piece shirts from Gul Ahmed are all things swanky and chic.
If you're looking forward to updating your wardrobe with fun and peppy pieces that would exude all the summer vibes this season, then you're in for a good deal, ladies. Gul Ahmed brings you the best sale on single-piece lawn prints that guarantee to jazz up all your looks this year. Now, you don't have to worry about looking the best to all your parties, because with Gul Ahmed you definitely would look the most stylish and fashionable.
To make things much easier for you, here I bring you a list of the best single-piece lawn suits that are the perfect combination of comfort, style and affordability. You can buy these suits for less than Rs.1100. Yeah, yeah, you can thank me later. Check out these pieces first.
Breezy Blues
Want to be the visual representation of the phrase 'like a breath of fresh air' this summer? Clad in this black paisley single-piece shirt from Gul Ahmed, you would do exactly that. Exuding cool and serene vibes, this is definitely a must-have for your wardrobe.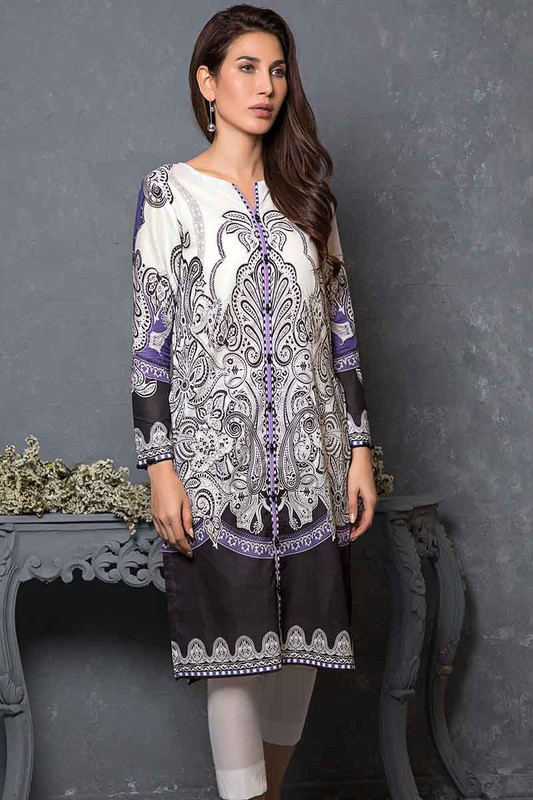 Soft Tones
Warm and soft tones are the talk of the town this year. Warm like the summer beaches and calm like the skies, this one-piece shirt from Gul Ahmed would envelop you in its sophisticated and elegant embrace. Got a better deal than this at a better price, huh?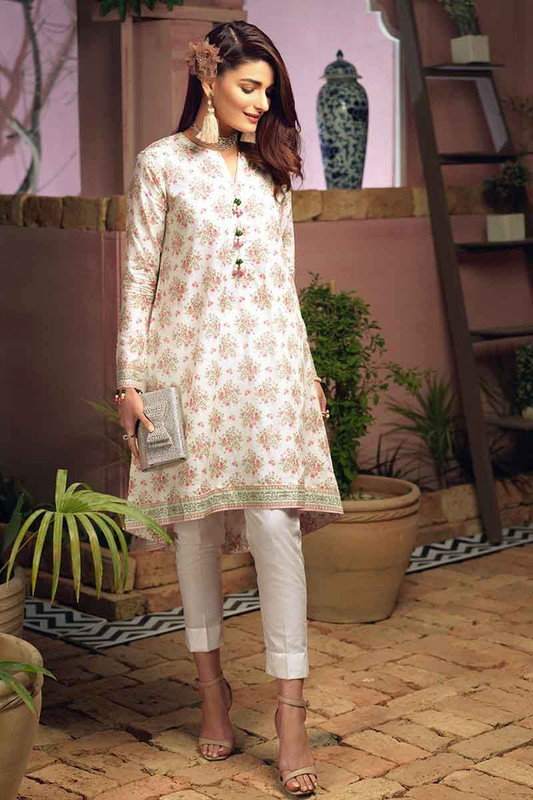 Summer Radiance
Take warmth and radiance wherever you go this season. This floral one-piece print from Gul Ahmed basks in the glory of its subtleness and simplicity. The floral motifs are the star of the show. This one here is perfect for the delicate and girly girl.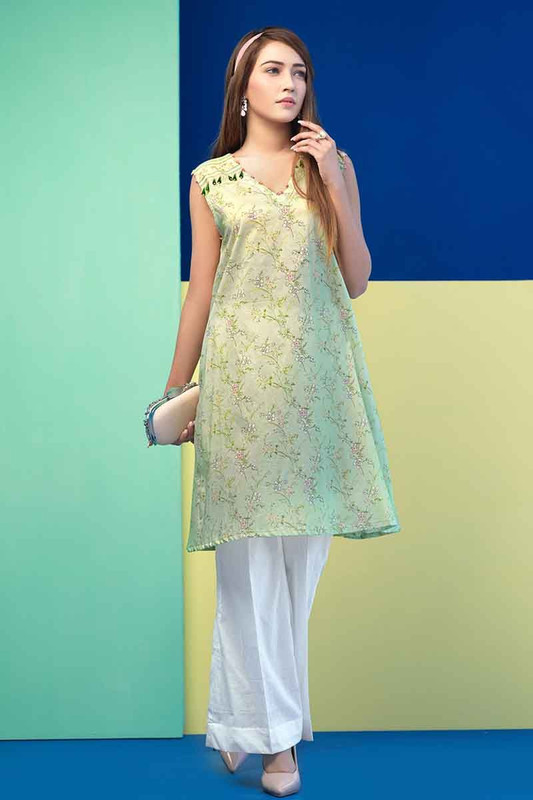 Blooming Summer Flowers
For the bubbly girl next door who is always cheerful and is spreading smiles around her, this one-piece suit calls out to you. The light background complimented with vibrant and colorful floral prints; the print is an epitome of summer time happiness.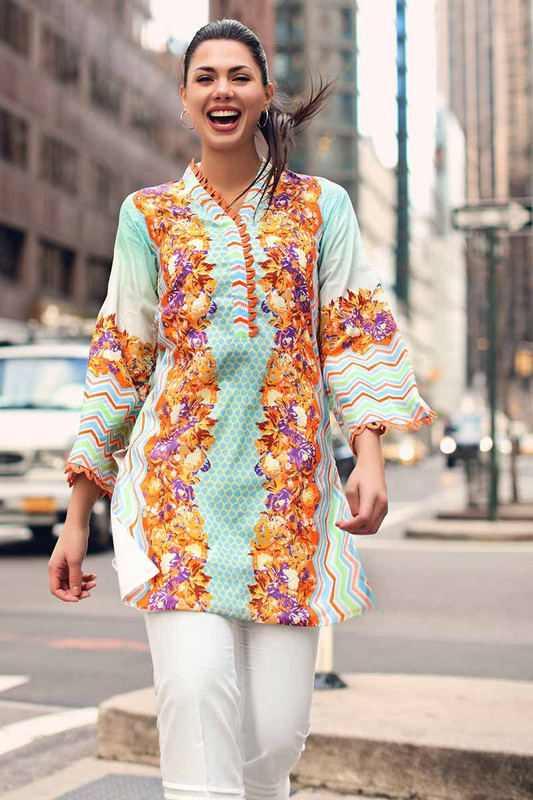 The Floral Delight
Pep up your look for this year's BBQ party with this one-piece lawn suit from Gul Ahmed. The unique amalgamation of floral prints with polka dots effortlessly stirs the magic in the recipe for an elegant outfit.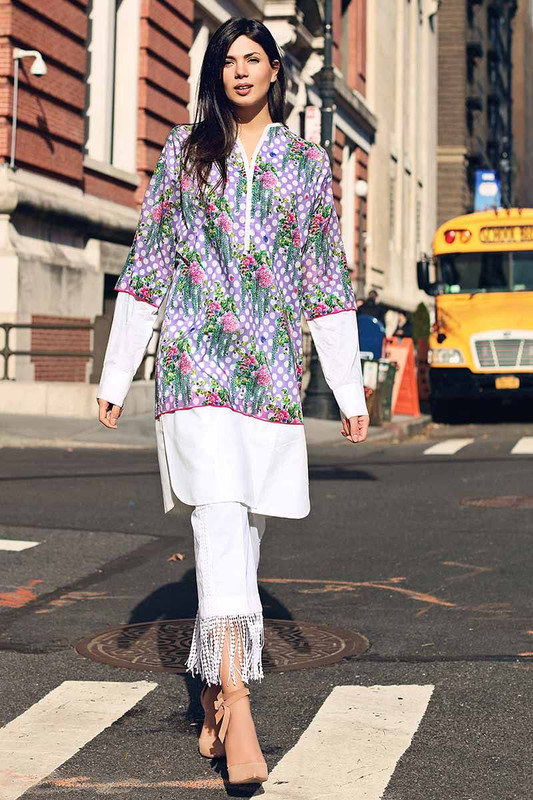 The 'where's the party' look
Okay, so I clearly have a liking for floral and white numbers. Come on, with suits like these who wouldn't?
Turn the party up a few notches with this contemporary and stylish one-piece suit. This one here is perfect for a dinner date or a formal outing with family. It's panache, sophisticated and classy!
Ps: Pair the shirt with some chic accessories and rock the night.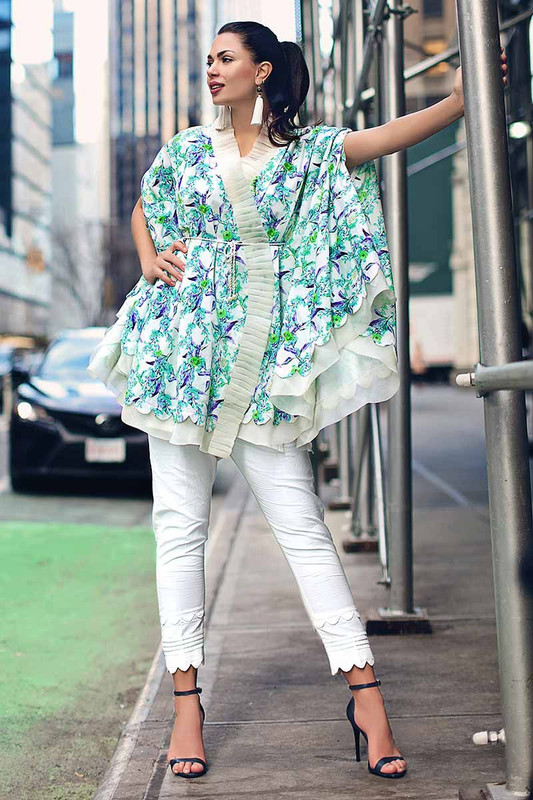 The Showstopper
How can we complete the list without a black number in it? I'm sure black is not just my, but is a universal favorite. The charm and grace that black carries is unparalleled to any other color. Specially when infused with floral prints like here, you're bound to sneak in a lot of spotlight.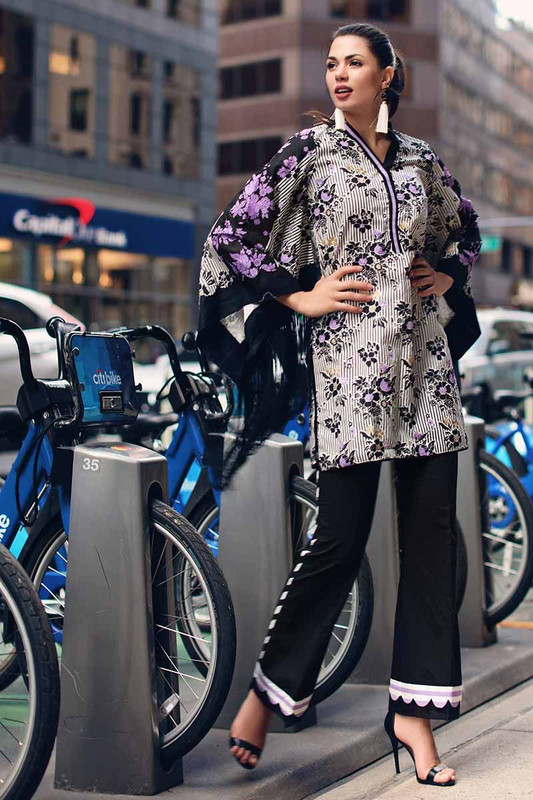 'So, what are you waiting for? Visit your nearest stores or drop your favorites in the online shopping cart. You better hurry up before your favorites run out.